Processing invoices and payments is a time consuming, error-prone process. Bad goes to worse with outdated and cumbersome technologies (read: paper and spreadsheets) and systems which don't integrate with your other applications.
A Sage survey in 2020 revealed that 91% of accountants feel that technology has improved their efficiency and 83% believe that investment in digital solutions is necessary to remain competitive in the marketplace. The case for AP automation has never been stronger.
Here are just five reasons why your business would benefit from AP automation to streamline your accounts payable department.
Reason 1: Centralization Creates Efficiency
Automating invoicing with a single portal makes the process much more efficient. You don't have to chase down your internal team to pay invoices or process receipts. Suppliers don't become frustrated by the unpredictable delays between submitting their invoices and being reimbursed. Invoices and remittances can be systematized for ease and transparency.
When AP systems are properly implemented, the payment process should be quicker, more transparent, and easier to track. Each invoice is assigned a unique code and the exact time of receipt and payment is measurable, and therefore, reportable.
Reason 2: AP Automation Saves You Money
In today's competitive environment, cost savings are vital particularly where they relate to core business functions such as accounts payable. Advanced AP Automation solutions use AI and machine learning to receive invoices, interpret them and process them for payment. The robotic "employee" works 24 hours a day, seven days a week and 52 weeks per year. They can incorporate the use of OCR (optical character reading) software that can accurately capture invoice data in a fraction of the time of a human employee.
With AP automation, late payment fees are a thing of the past, not to mention the improved business relationship with vendors, suppliers, and contractors. Most crucially, revenue is protected from any of the risks that errors and omissions can produce.
Reason 3: You Will Minimize Errors
Mistakes in accounts payable departments are all too common. A 2016 report by the AP & P2P Network revealed that 68% of businesses reported accounting errors on over 1% of their total invoice volume. This is real money down the drain, and it's correctable.
While a 1% error rate may not sound like much, it doesn't necessarily mean 1% of revenue. Mistakes on large or complex invoices could cause immediate cash flow challenges or at least hours of headaches.
Reason 4: Cash Flow Becomes Transparent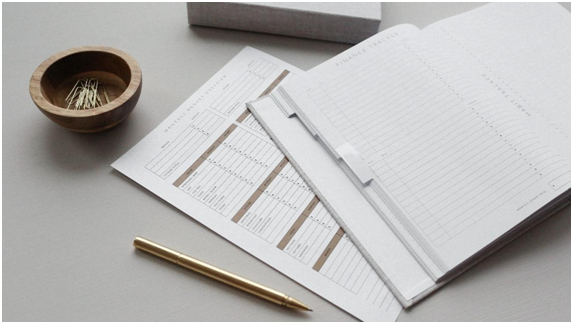 Photo by NORTHFOLK on Unsplash
When you don't know exactly how much money you pay out each month, it's impossible for a business to manage cash flow. Ideally, you want to be able to forecast expenditures on a quarterly basis depending upon how many invoices are received and paid out. By automating the process and regulating dates for receipt of invoices, a business can better predict your flow of money.
You will be able to better analyze cash flow in automated AP accounting systems, since the data is readily available to track receipt dates, amounts, turnaround times and payments. Accurate reports can be generated and statistics produced to demonstrate cash flow trends and efficiency.
Reason 5: Businesses Using AP Automation Are More Competitive
For all the reasons outlined above, businesses which adopt software solutions for their AP processes tend to perform better in the marketplace. They're more efficient, pay less overtime and owe fewer late payment fees and interest charges. They can scale to fit changing invoice volumes allowing you to keep pace with seasonal or rapid growth changes with minimal impact to personnel.
Reasons to Outsource Accounts Payable
With proven cost savings, it makes sense to partner with DTI to automate invoice processing. Fully automated AP solutions can cut down your cost per invoice by 85% from here on out.
Furthermore, outsourcing invoicing and payments means your staff can concentrate on revenue generation and cost optimization, two functions which will help build your business in an increasingly competitive environment.
By letting a company like DTI handle your accounts payable for you, you are hiring a partner with the experience, specialized equipment and skills to process your payments and invoices quickly and accurately.
DTI uses the most advanced AP software using artificial intelligence and robotic process automation as well as state of the art OCR. We can generate full reports to your specification giving you all the data you need to promote your business case and demonstrate cashflow efficacy. Better yet, use our online dashboard technology to see where you stand in real-time anytime.