DTI was founded in 1984 by Chuck White and Jim Turnage. Our founding name was Document Technology Inc., and our mission was to help organizations manage volumes of paper with microfilm. We had an exclusive territory to sell Canon micrographic products and built a business selling microfilm systems to city, county, and state government agencies as well as hospitals and other large companies. In the 1990's Canon began introducing document scanners to their line and that started us on our path to providing digital solutions. By the late 1990's, document imaging was becoming very popular and the paperless office was on the way with the promise of having all your files downloaded to your Palm Pilot or BlackBerry to have them on demand.
Our early success with document imaging caught the eye of a large office equipment provider that wanted to add digital solutions to their product line. In 1997, our founders sold the business to IKON Office Solutions and ultimately became responsible for digital solutions for the Carolinas, Virginia, and Georgia. Fortunately for us, IKON changed their strategy 5 years later and the original founder, Chuck White and his wife Suzanne were able to reacquire DTI and continue our mission to provide digital solutions to a now expanded marketplace.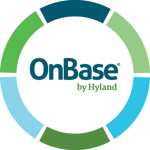 As the digital wave continued, DTI was a pioneer in building document scanning and automation solutions for our clients. We tested and worked with dozens of different products and over the years have been fortunate to work with industry leaders such as Hyland, OpenText, Kofax, Psigen, Upland's FileBound, and KnowledgeLake.
The industry has evolved exponentially since the days of microfilm, and the solutions we provide now involve cloud-based solutions, software robots, and advanced capture and workflow capabilities. But the core of who we are remains. We are a family business that values our employees and customers. We help build strong organizations by using technology to enable the employees and customers and provide the best experience possible.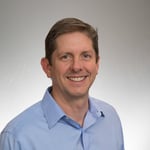 In 2011, after 15 years with DTI, Chuck and Suzanne's son, Ryan White, assumed the role of president and is excited for DTI's future. "I love what we do and I love that DTI is a part of my family. I owe so much to this company and the employees that brought us to where we are today. I do think business is personal and I think our customers appreciate that we take that approach."